Owen Anderson

Administrative Assistant

in Huntsville, AL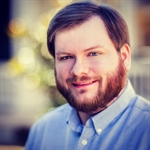 I love to solve problems and provide answers. I pride myself on being resourceful, adaptable and reliable. As a Real Estate professional I pledge all of my abilities to maintain the integrity of my clients trust in me and the company I represent.
I worked as a full time Realtor for 5 years, but I'm now working as an "in-house" asset. I currently enjoy being the "go to" guy in my office. I'm a resource for all of our agents to tap into when they need help. Business Development, Project Management, Marketing, Team Building, Accountability Coaching, and Agent Training are among the many hats I wear.